Problem
How to help governments easily create content and tell stories from their data.

There is an encouraging movement in government towards transparency and open data initiatives. However, making data available does not mean it tells a compelling story in a form that citizens can understand. The OpenGov product team looked at how a product could build upon a city or county's strategic plan and tell stories from their financial and open data.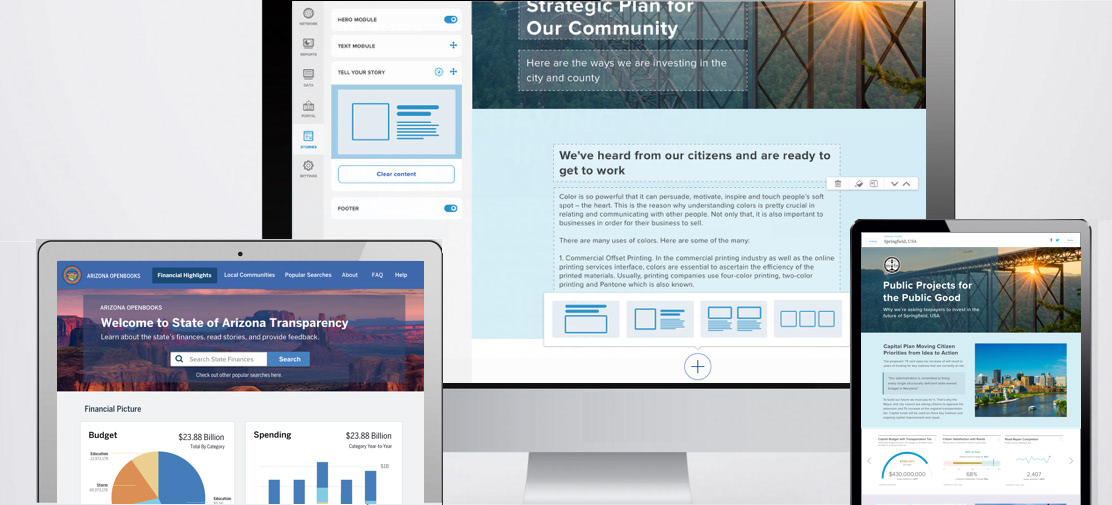 PROJECT AT A GLANCE
My role was as a manager, contributor, and UX architect who oversaw the design effort. I paired with a contract UX/UI designer and frontend developer on a concept that we delivered in agile iterations with heavy customer participation, resulting in a product called Stories. I also worked to unify Stories with OpenGov's product suite,
including strategic planning and budgeting
.
We launched a successful Beta of Stories and I continue to invest in the product to help customers tell better stories about their services.
Design Challenges
The product goals lead our team to focus on the following objectives:
• Help customers get past the "blank page" and craft an engaging narrative. 
• Give users a level of control without compromising aesthetics
• Keep it easy, but raise the bar of what is possible
Challenge 1: Telling a Story with Engaging Content
We worked from a point of view that governments have ample content creation software, but they lack intuitive, collaborative tools that use charts, numbers, and financials data as a starting point to successful storytelling techniques. 
A big part of my job was to helping our contract designer explore this vision and arrive at  a solution that worked for customers. 

We pulled in product, customer success, and marketing to brainstorm ways that we could help governments tell more interesting and relatable stories. This workshop revealed a few different story arches around common issues in local government, such as the opioid epidemic, rising pensions, and how marijuana tax revenues can be used to offset budget shortfalls.
We designed templates that mapped the guidelines into stories that customers could copy and modify. 

We also explored a number of visual directions in the templates to learn what resonated with customers. We sought clear and beautiful results that are achievable for our users to create with the data and graphics they have on hand. 
Here are some examples of different directions that I designed with customer content: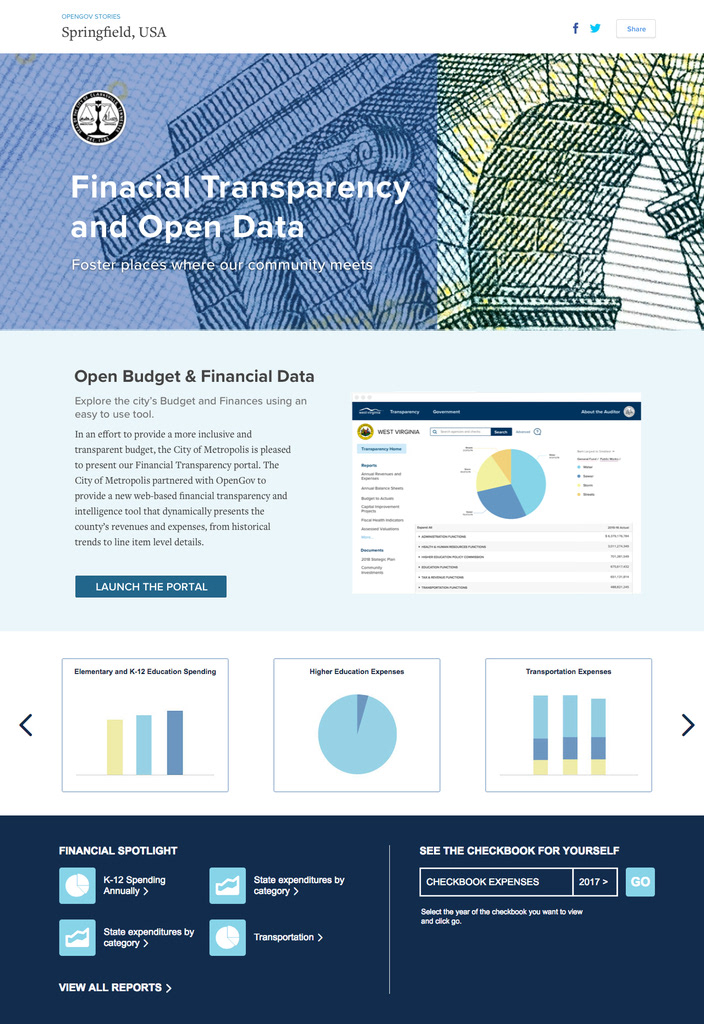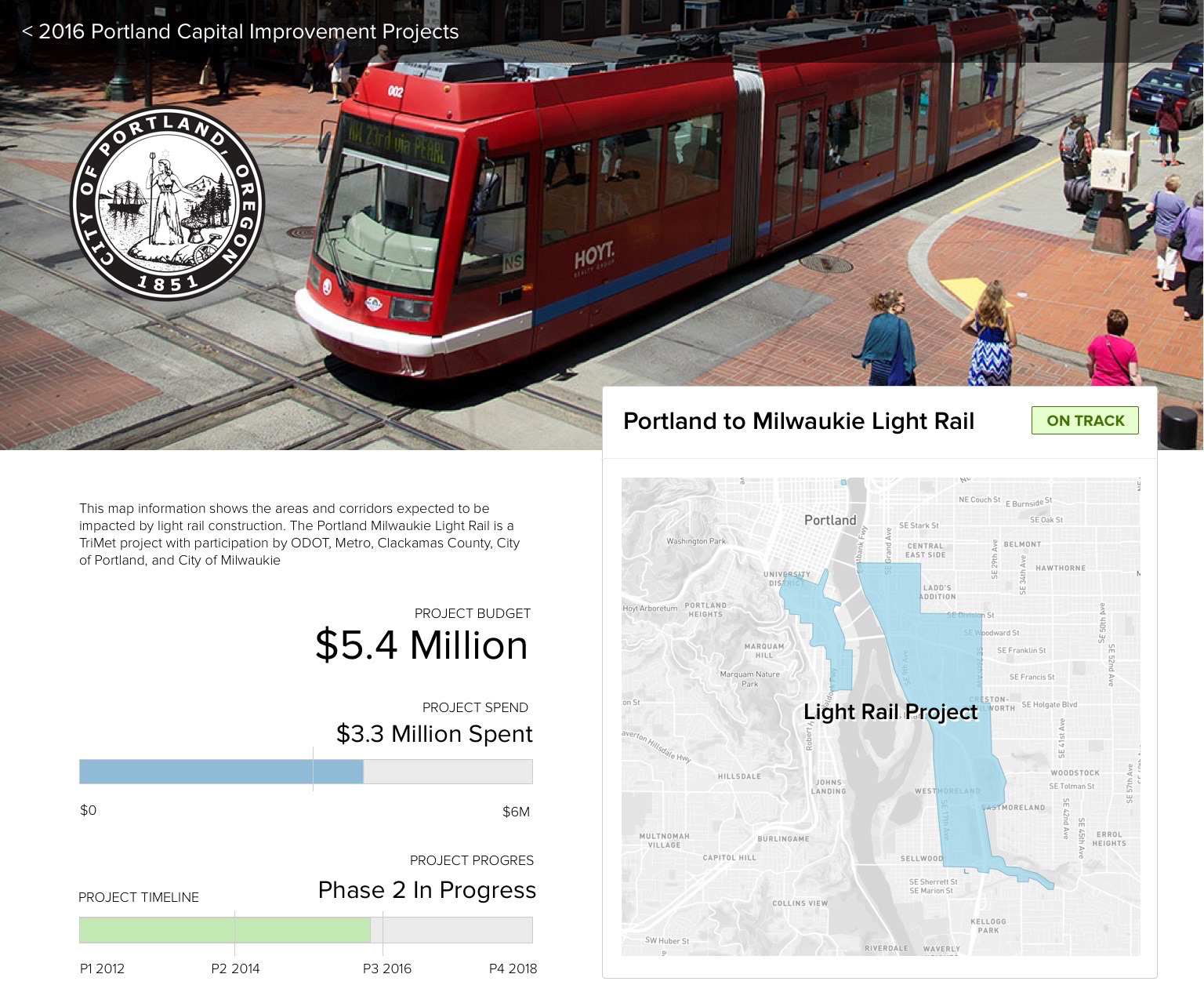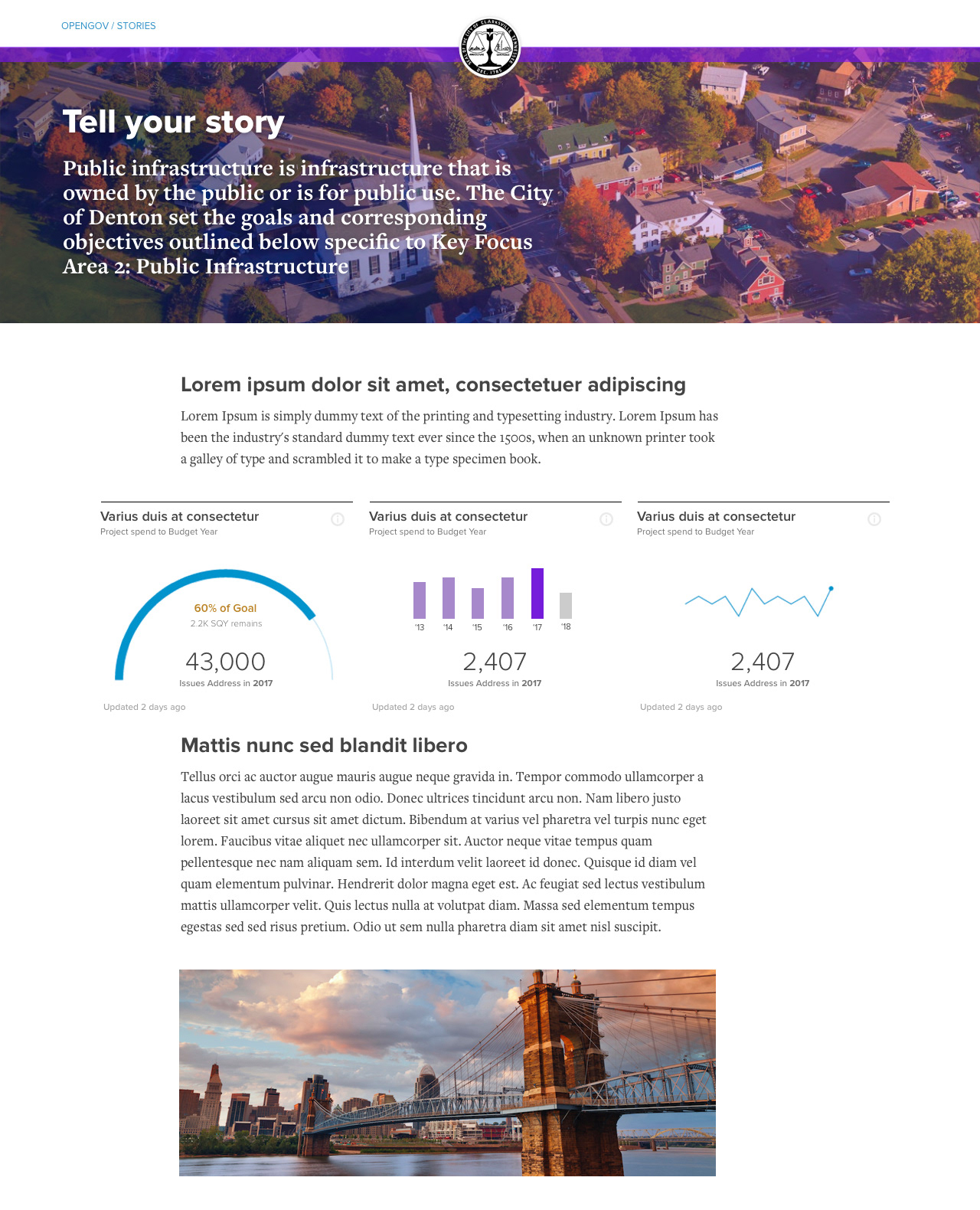 CHALLENGE 2
User Control without Complexity
Users naturally want to customize OpenGov's products to match their government's brand, including fonts and colors. The challenges in the Stories product was how to allow more control without making the product overly complex or taking things to "clown town," as our team joked. 
During this project, I was also supporting a professional services team, who was building custom data portals for high-profile customers while also developing the product. While chaotic at times, helping with professional services work did provide me the opportunity to uncover common threads in narrative, content, and customer goals across portals and stories. ​​​​
For example, I helped with the role out of Analyze Boston (extending
Boston.com's excellent guidelines
; they worked with IDEO on the redesign) and the California Department of Natural Resources.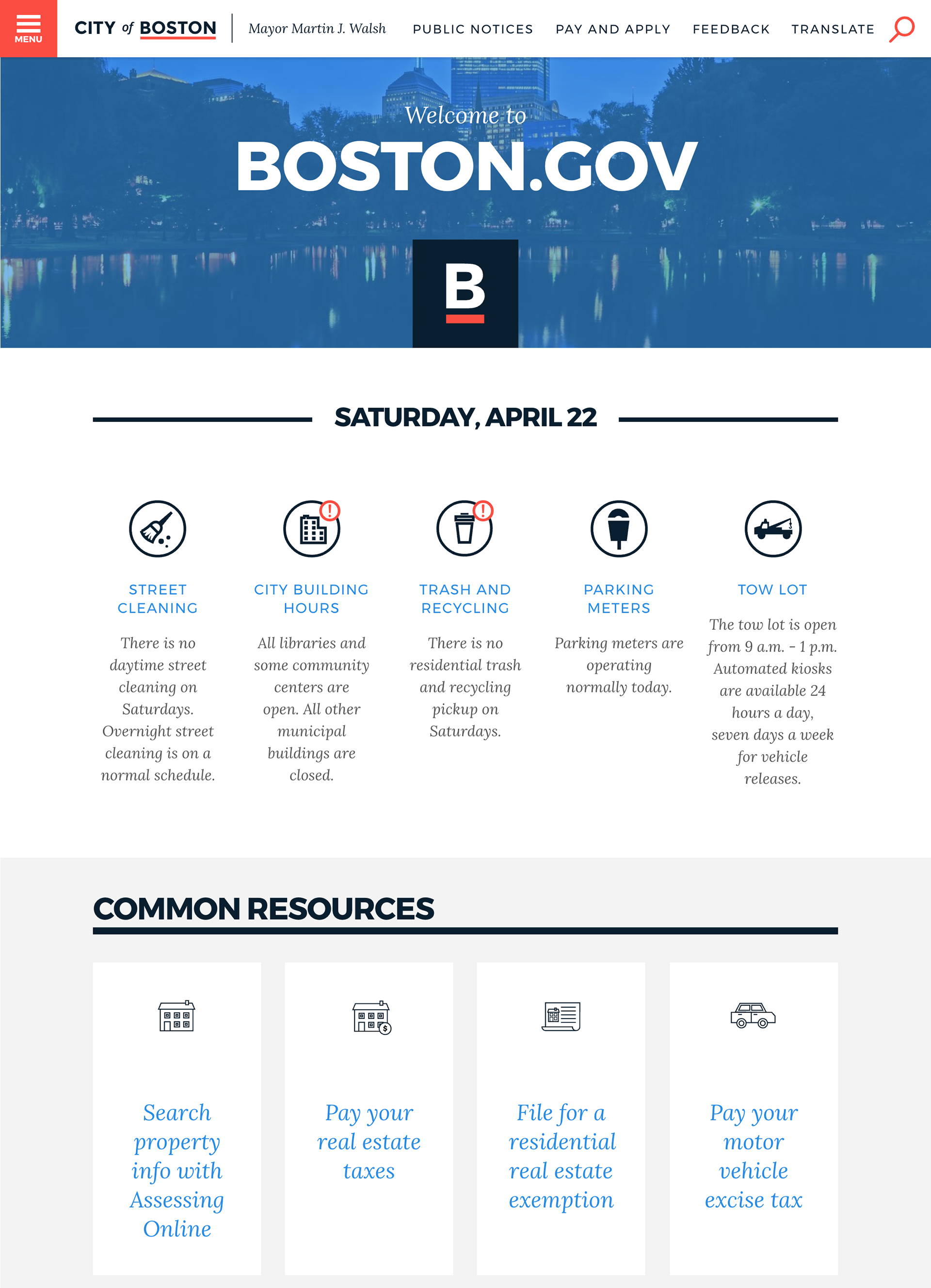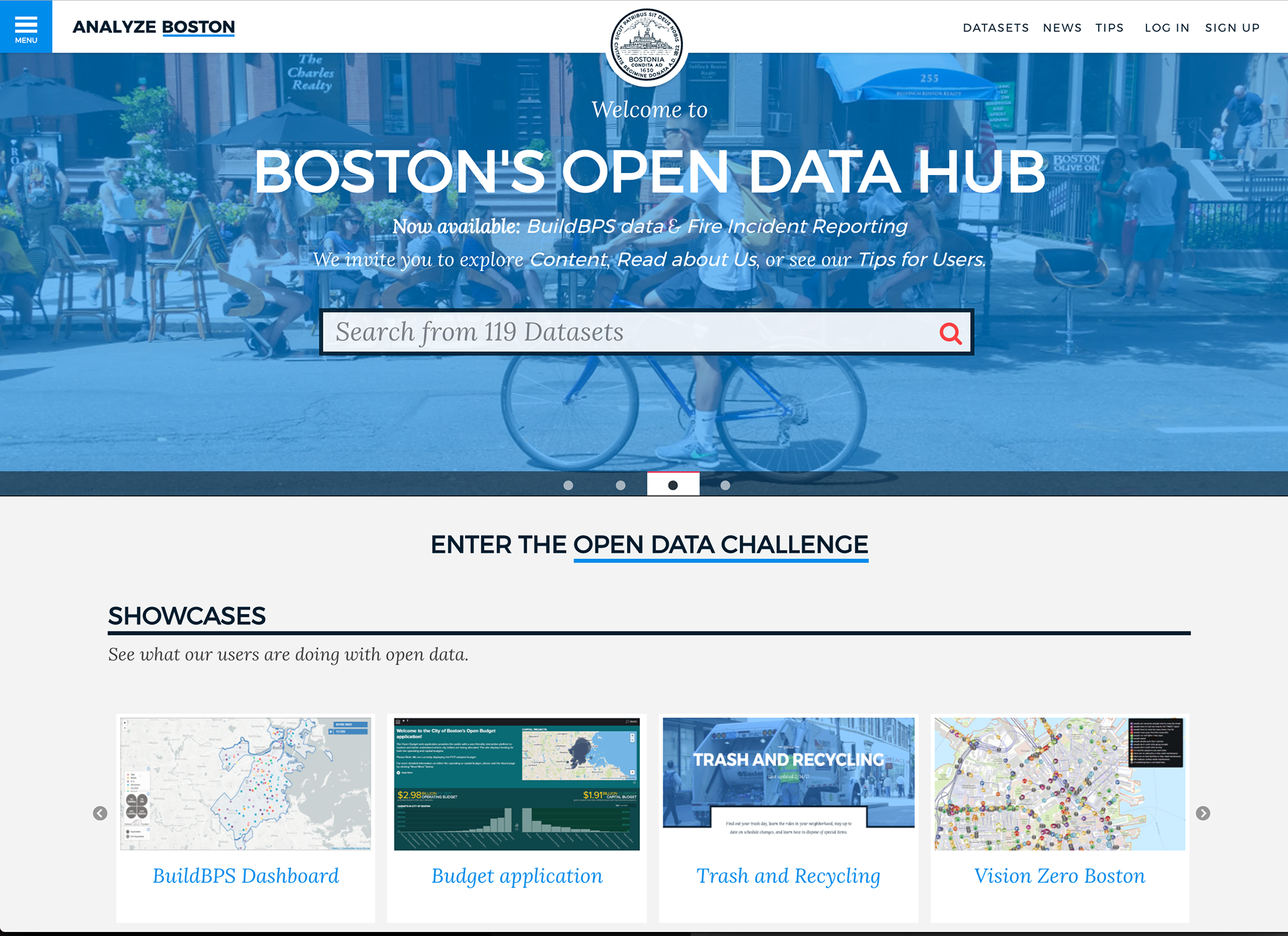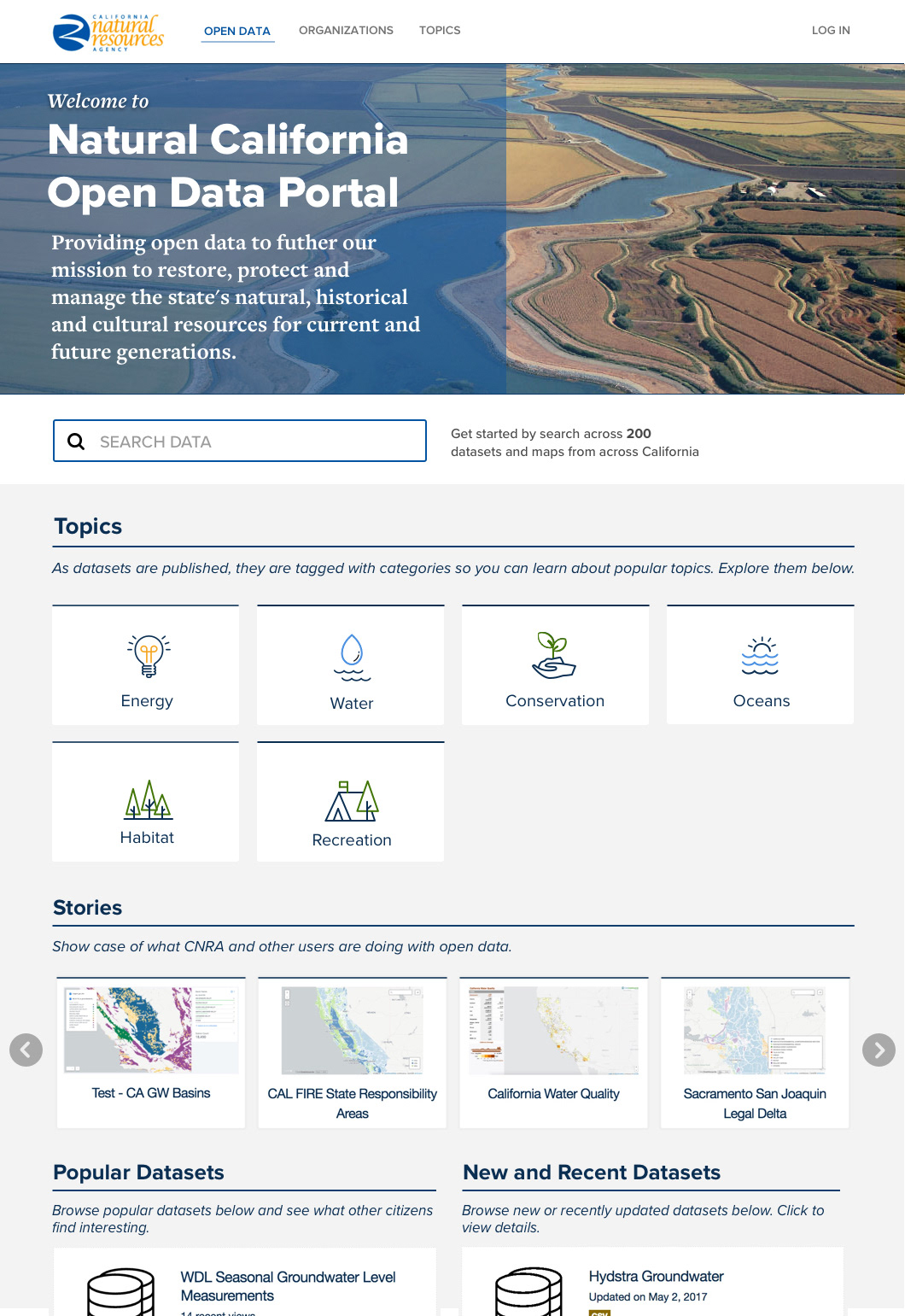 One of the ways I analyzed this problem was to look at the websites and open data portals of the 100 most populous cities and counties in the U.S. This research revealed interesting trends in brand color, typography, imagery, and layouts. This information influenced our requirements for the story styling knobs users can control.

CHALLENGE 3
Keep it Easy while Raising the Bar
One of primary goals for the product was for customer to go beyond information sharing they do today with simplicity and ease. 
After sketching a number of possible directions and testing concepts with users, we decided to go with a what-you-see-is-what-you-get builder that uses content blocks as storytelling elements. This kept the familiarity of a presentation tool like Powerpoint, which users already knew and liked. Users can quickly create stories with elements that encourage readable content, but also adjust the visuals' look and feel.
Several users wanted to have a better way to see the content on different devices, so we designed a quick preview for mobile and other screen sizes.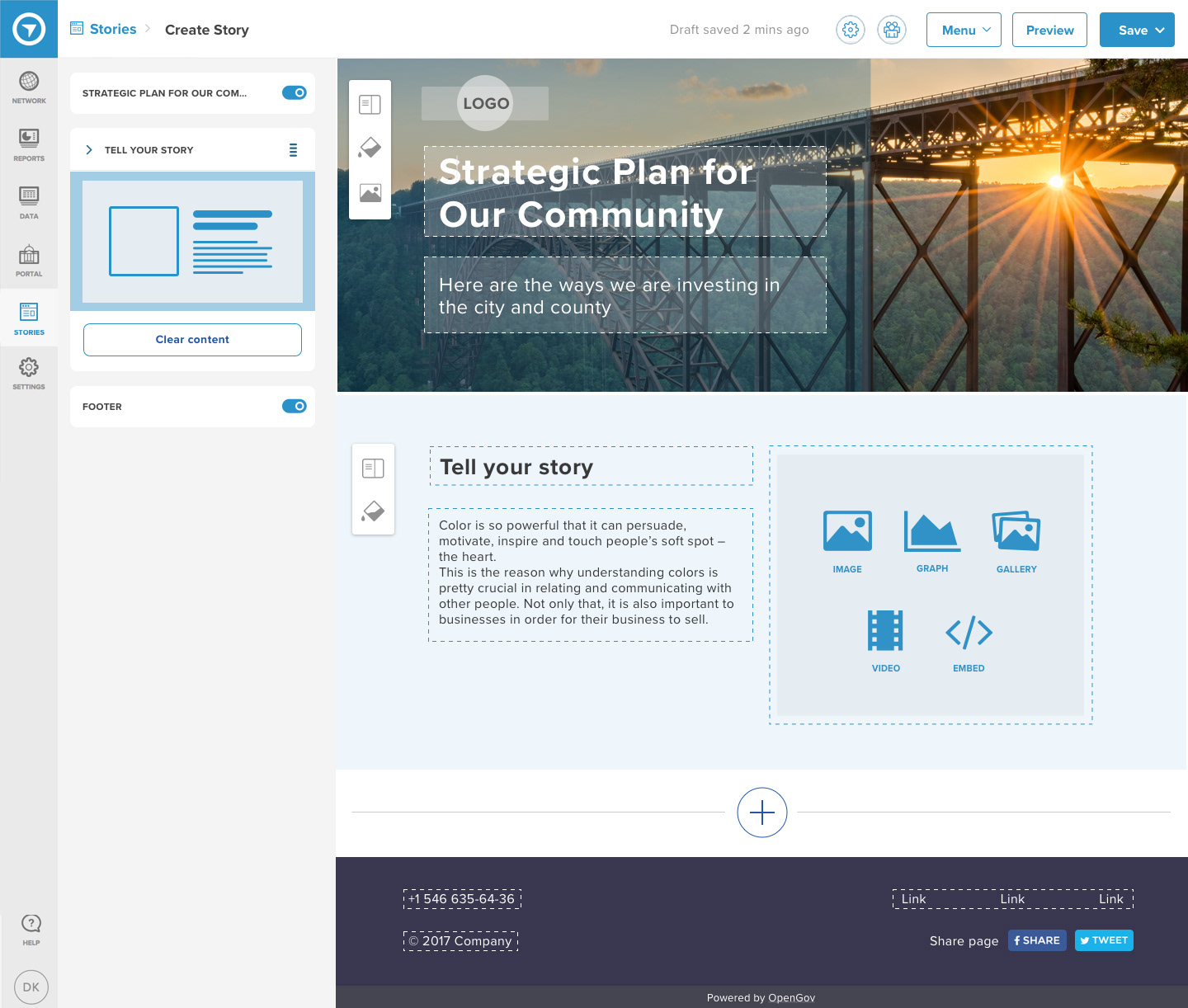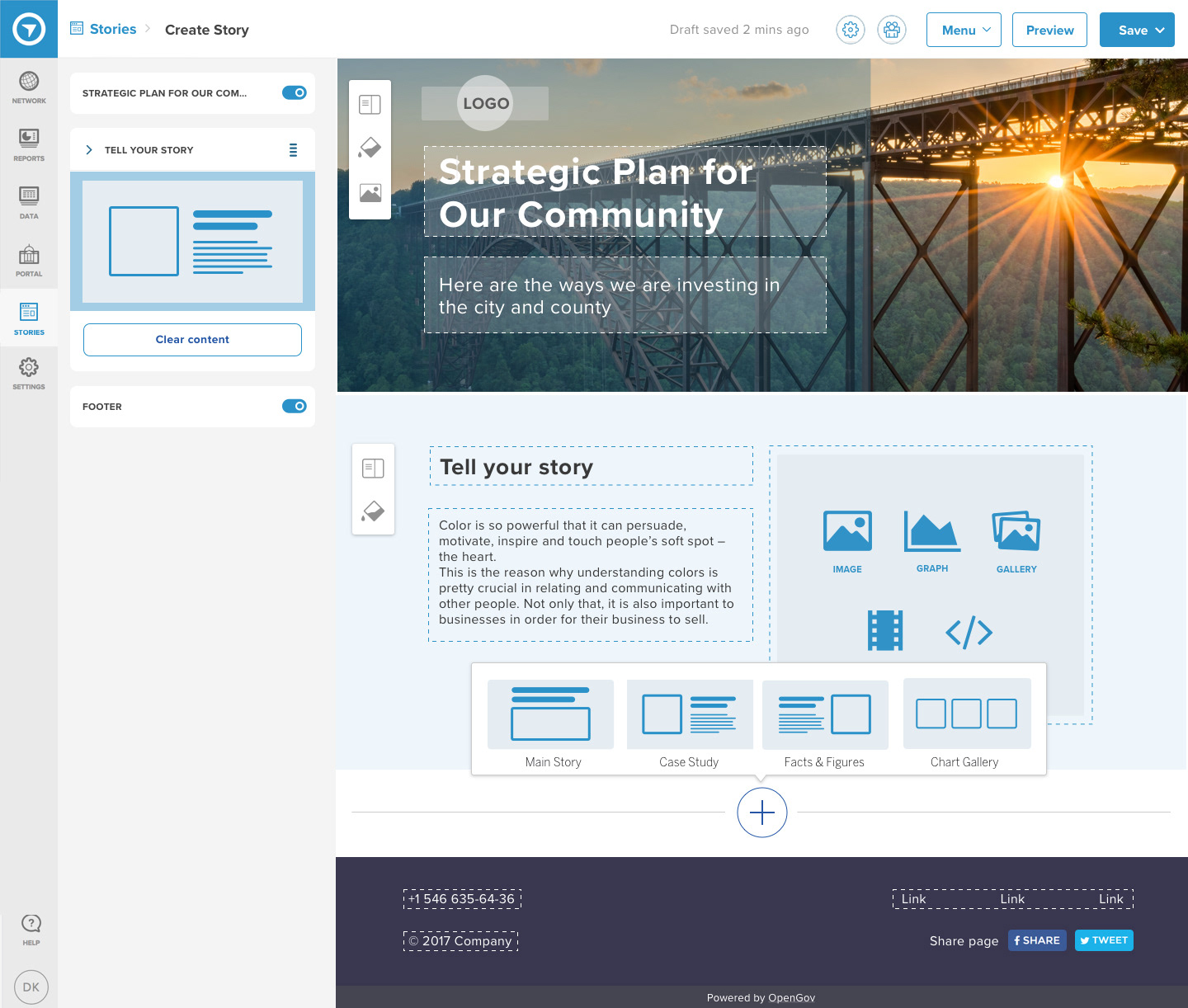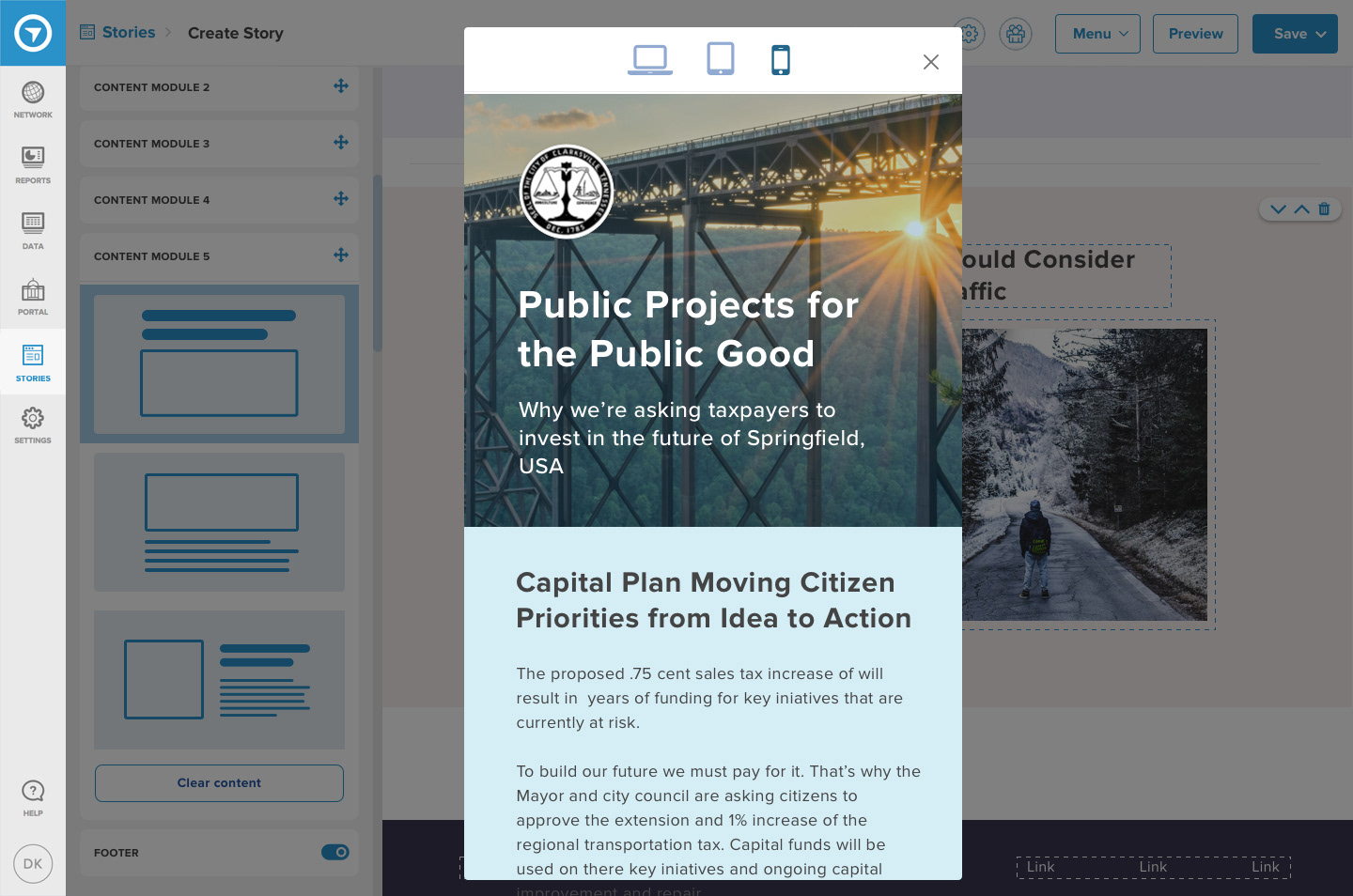 My team created modular, responsive templates that we continue to refine and I did the final polish and visual design.

In designing and creating Stories for public servants in desperate need for better tools, I was able to combine my passion for civic data with strategies for telling engaging stories.