Winning Ford Innovation project idea to retrofit parking lots into places for wayfinding, city information, and access to alternative transportation.
The following was the brief for the Ford Parking Lot 2.0 challenge:


Park Here L.A. is an idea to retrofit existing parking spaces into pedestrian-friendly information hubs that include kiosks for information, payment, and wayfinding. This project won second place in the Ford-sponsored Mobility competition. Here's an article about the project. 
Parking lots are the places where drivers become pedestrians.
My initial idea for this challenge was to repurpose select parking lots to encourage the use of public transportation and walking in downtown L.A. and other urban centers of Los Angeles county.
There are many steps in the driver's journey and they will use several system to navigate to their desired destination. Park Here L.A. is designed with an awareness of this overall experience.

Here is an illustration the final concept: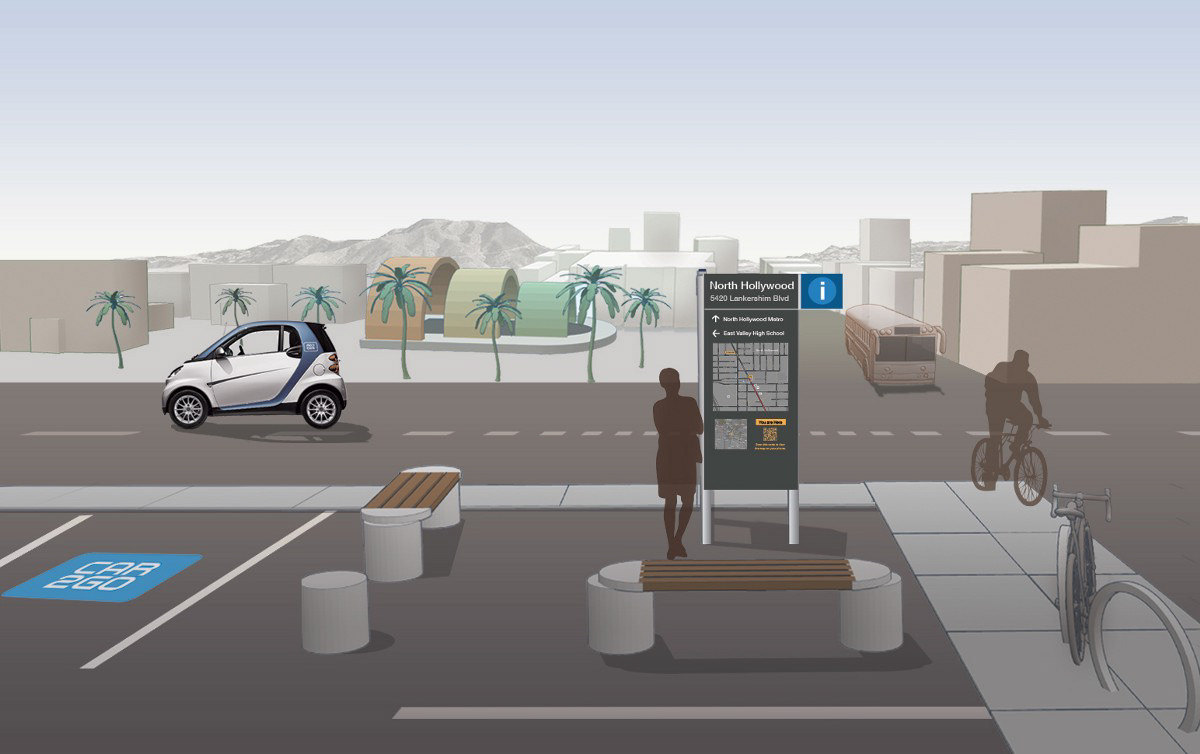 Physical Design
In Park Here L.A., two parking spaces become a micro transit terminal, connecting cars, public transportation, cyclists, and pedestrians.
I think it is important that the exact physical design of the payment and information area be modular and configurable depending upon the parking lot and location in the city.
Here are some other configurations: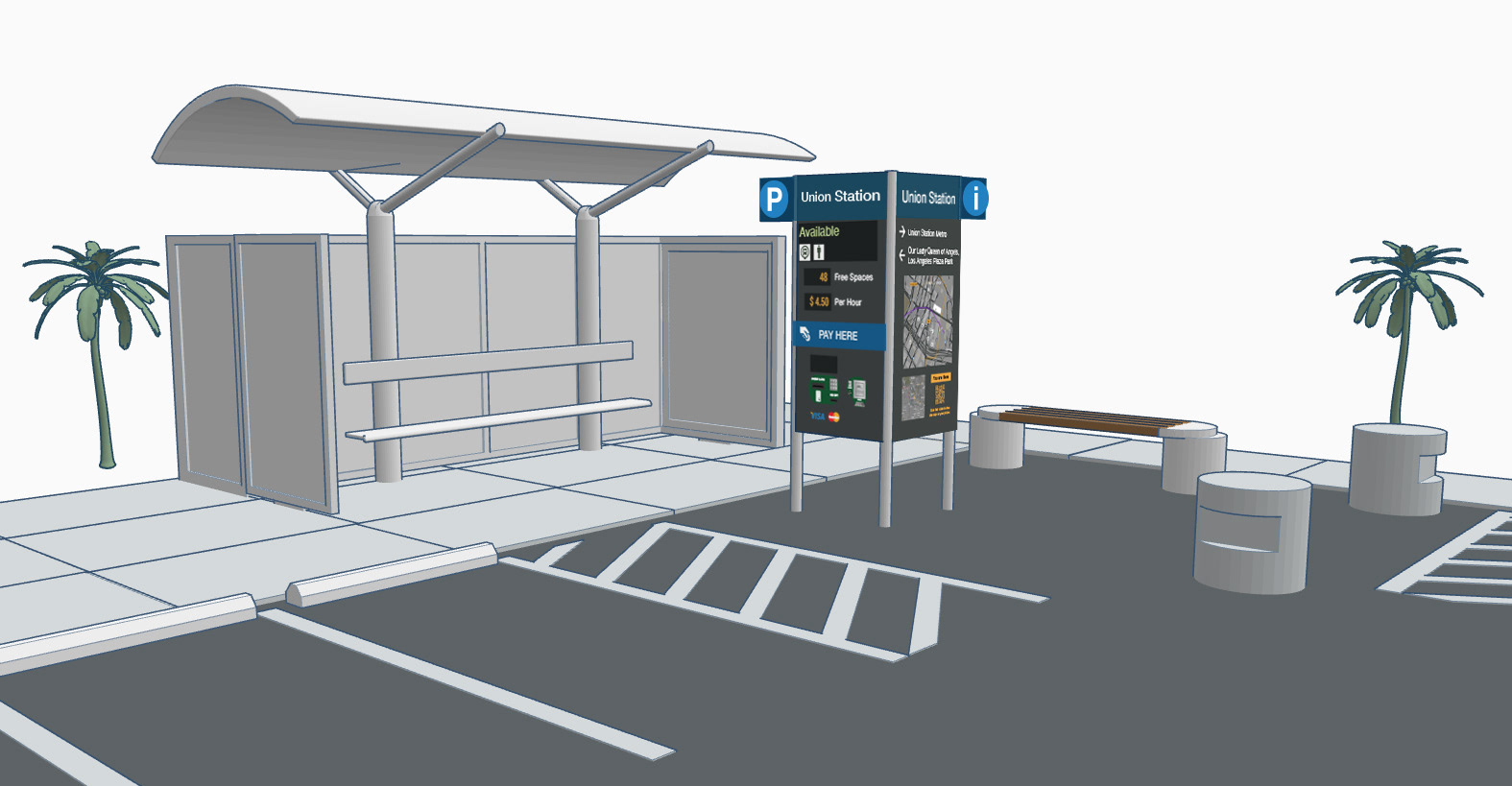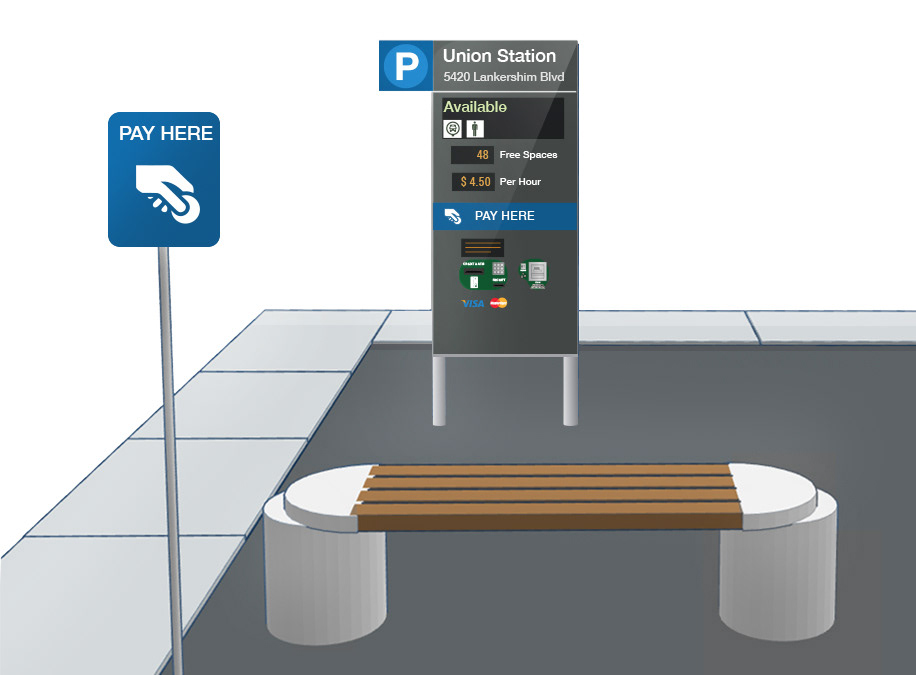 I wrote software for two kiosk screens, which can be viewed at http://la-parking.herokuapp.com:
Dynamic wayfinding map with nearby places and transit information.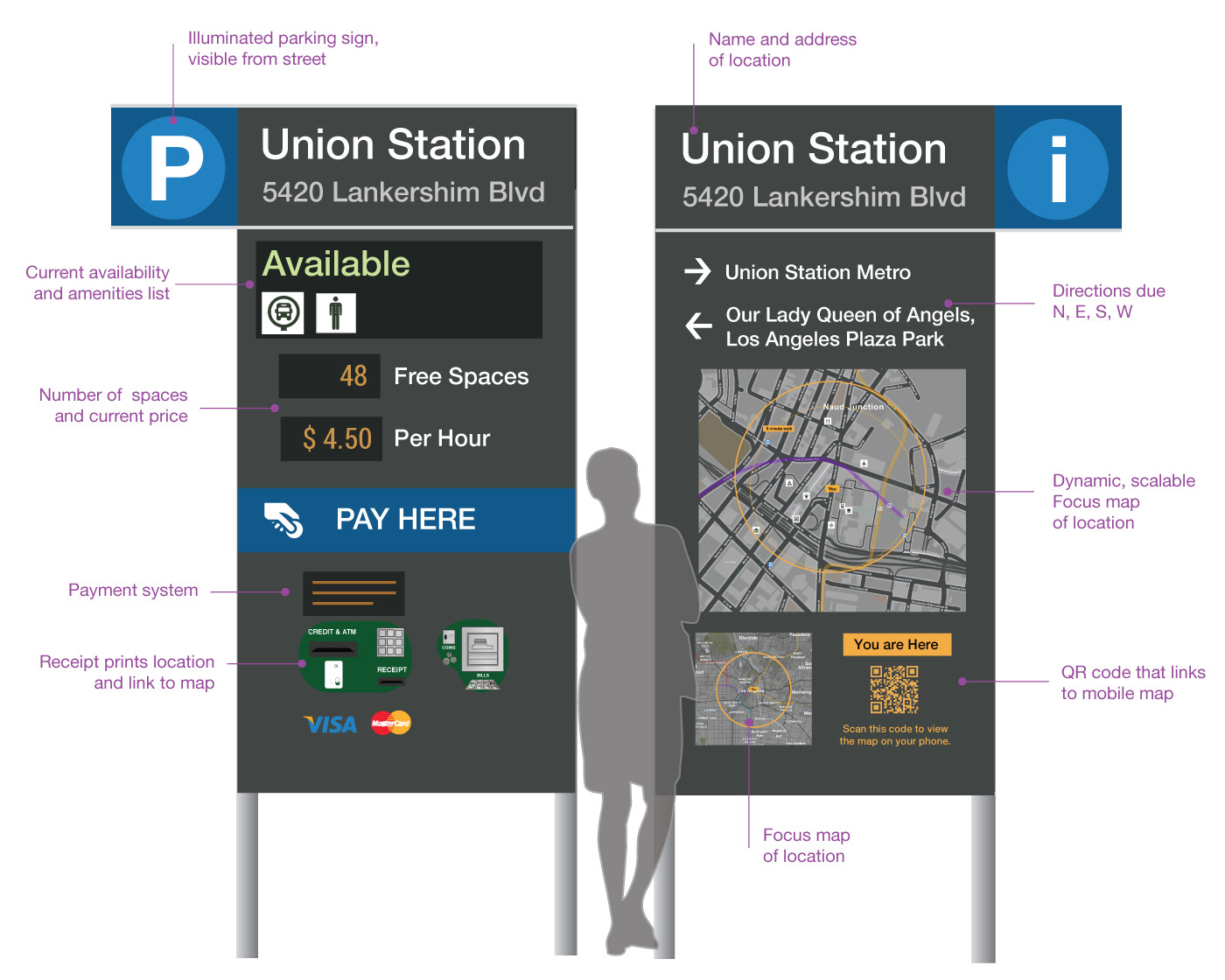 The wayfinding map displays the user's current location in relation to their nearby surroundings. I created the visual design of the scalable map using Mapbox Studio. This map will actually work for any major city in the United States. Specifically for Los Angeles, I added several transit layers using theL.A. county GIS data portal and the L.A. Metro developer portal. The online map could include live bus and transit information.