I worked with San Francisco Transit Riders on the strategy and rollout of a challenge to San Francisco Public Officials to ride public transportation during the month of June 2015. 
I created the hashtag

#OnBoardSF,

designed and created a leaderboard web app that automatically kept track of officials rides in real-time by integrating with Twitter and Instagram. 
The campaign was a huge success!
All members of the San Francisco Board of Supervisors rode the bus during the month, including mayor Ed Lee. The campaign has millions of impressions on Twitter and thousands of tweets. It enhanced the profile of SF Transit riders, spurred new membership and participation, and gave the organization a platform for discussing how toimprove transit infrastructure and rider experience.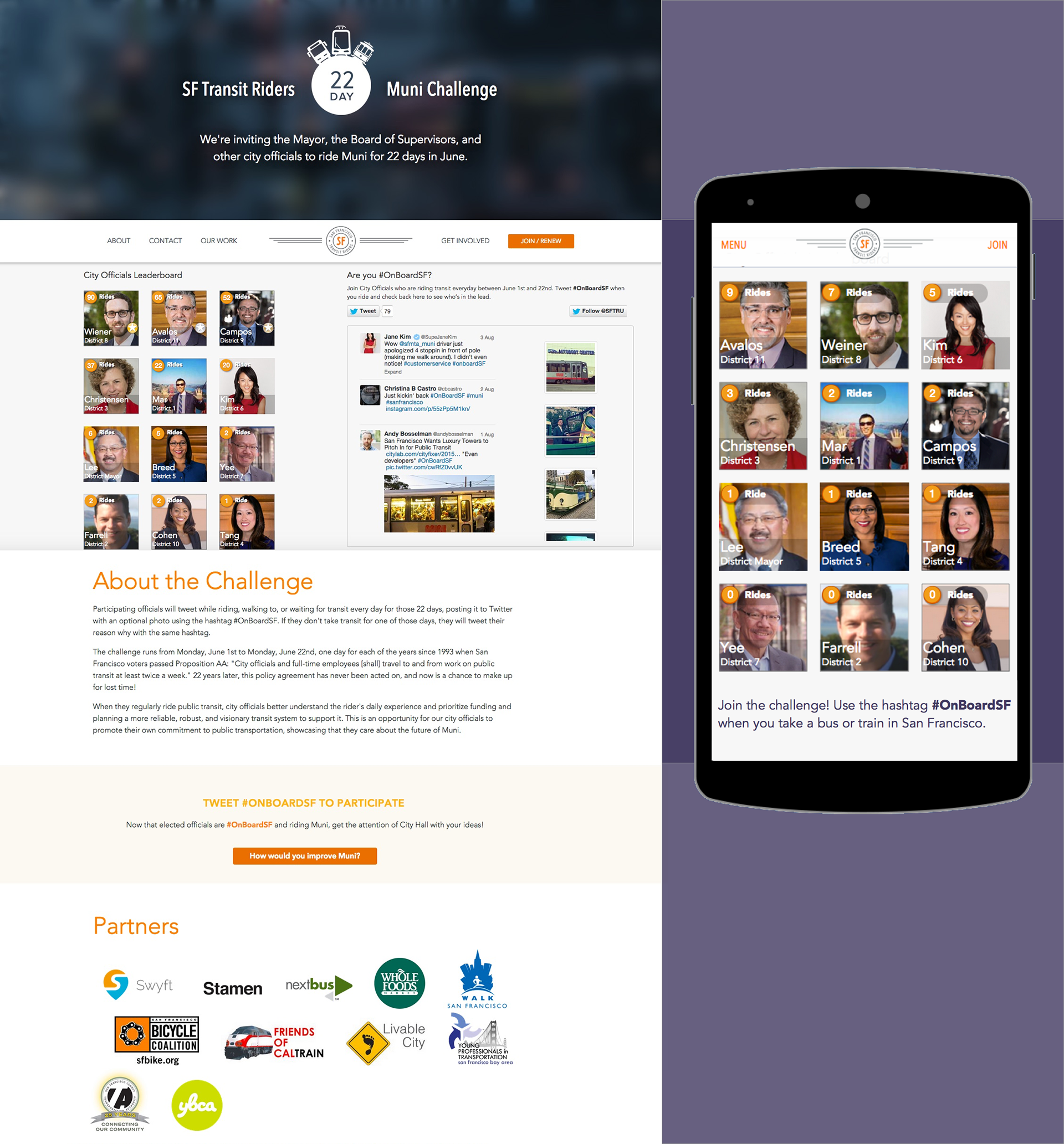 Here are some of my favorite moments: